WALK WITH THE DINOSAURS
Let your kids live out their dreams of roaming with dinosaurs seeing them in real life. Remote Controlled Dinosaurs bring the fun of the Jurassic world into the palm of your hands. Highspeed realistic movements and authentic dinosaur noises make this one of the most sought-after toys of 2021.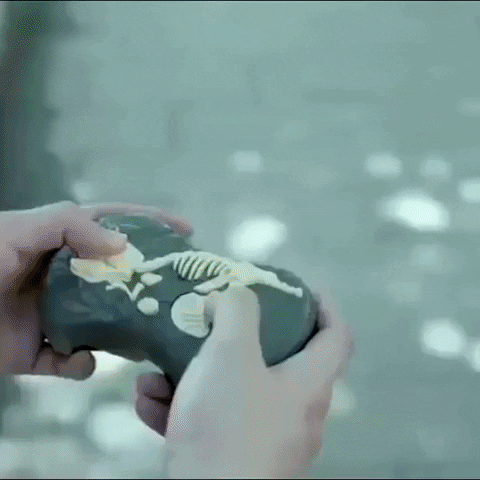 Watch the enjoyment in your children as they can race, battle, and control these Raptors as if they were real. The perfect Christmas or Birthday present.
Features:
USB Rechargeable
Authentic Body and Tail Movements
3D Stereo Technology for Realistic Dinosaur Noises
LED Guided Mouth with Biting Motion
Demo Mode for Hands-Free Enjoyment
Control up to 60m away
Specifications:
Material: PVC Plastic
RC Size: 13.7×3.9×8.5cm
RC Battery: 2x AA battery (not included)
Body Battery: 3.7V 1200mAh
Remote Control: 2 * 1.5V AA (not included)
Continuous Operation Time: 60 minutes
Charging Time: 2 hours
Package Includes:
1 x Remote Control Dinosaur (Blue or Brown)
1 x USB Charging Cable
1 x  2.4Ghz Remote Control
1 x Instruction Manual
Age: 7 +
Matters needing attention in battery use.
Do not mix old and new batteries or different types of batteries.
Battery damage or liquid leakage must be replaced, can not be recharged, once the skin or clothing contact with the battery liquid, be sure to clean immediately.
Do not overcharge the product battery, after charging or connect the power supply, please cover the power supply connection warehouse cover to prevent dust or water.
Do not charge immediately when the battery is still hot after the product is in use, it should be cooled and then recharged.
Warning: the product is not edible, the battery is explosive, stay away from the source of fire when using, do not put into the fire.  Please use the product accompanied by your parents and pay attention to safety.